How 

EduHealth's

 forms enabled career event organizers simplify collation of attendees' mandatory health data

 
The challenge
With over h
undreds of participant
s register
ing for each event, 
the 
organizers 
needed a system that would let them 
collate health
 information about students' health 
statuses without 
much administrative effort. 
Managing this task on 
regular 
documents or 
documents that allow for collaboration, such as e
xternal fo
rms
,
 would incur a lot of manual effort. Dedicated personnel would have to go through each email, gather information coming in and include it in each student's health record – which would take a 
lot of
 time and effort. 
Our solution
EduHealth's
 dynamic 
report feature 
was the perfect solution to the client's challenge. The 
functionality allowed the event 
organizers 
to
 quickly create a form
 to collect 
COVID 19 test result
s, send them out to parents, collate 
health details
 responses
for all participants and get them all updated into the system automatically.
The details entered in the dynamic form got automatically mapped in the participant's EduHealth profile.
Compliance team could send the emails to the participants on a preset time.
The need for an external form like Google form was completely eliminated with this unique inbuilt feature of EduHealth.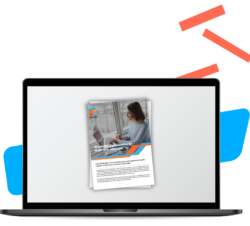 Download the complete case study here
See how EduHealth EHR simplifies school nursing and student care